Today we released version 3.2 on Android. This version combines changes to the "Review Portal" to enable photo positions to be labeled you, our customer.
Background
In DAMAGE iD, each of the photo and video "positions" is labeled. "Passenger Front", "Rear" etc. These are the "standard positions" (7 or 5 pictures, depending on your settings). Besides the "standard positions", we also have "additional photos", labeled "Other 1", "Other 2", etc.
Suppose you'd like to have your agents take a photo of the tire jack, the roof and the wheels, without having them remember the photo numbers of each.
…. Or if you are a UK or Ireland driver, perhaps you would to reverse then names of "Driver" and "Passenger" sides of the vehicle.
Use Custom Photo Positions
To use Custom Photo Positions, login to the Review Portal. Next, visit "Settings" in the top Navigation.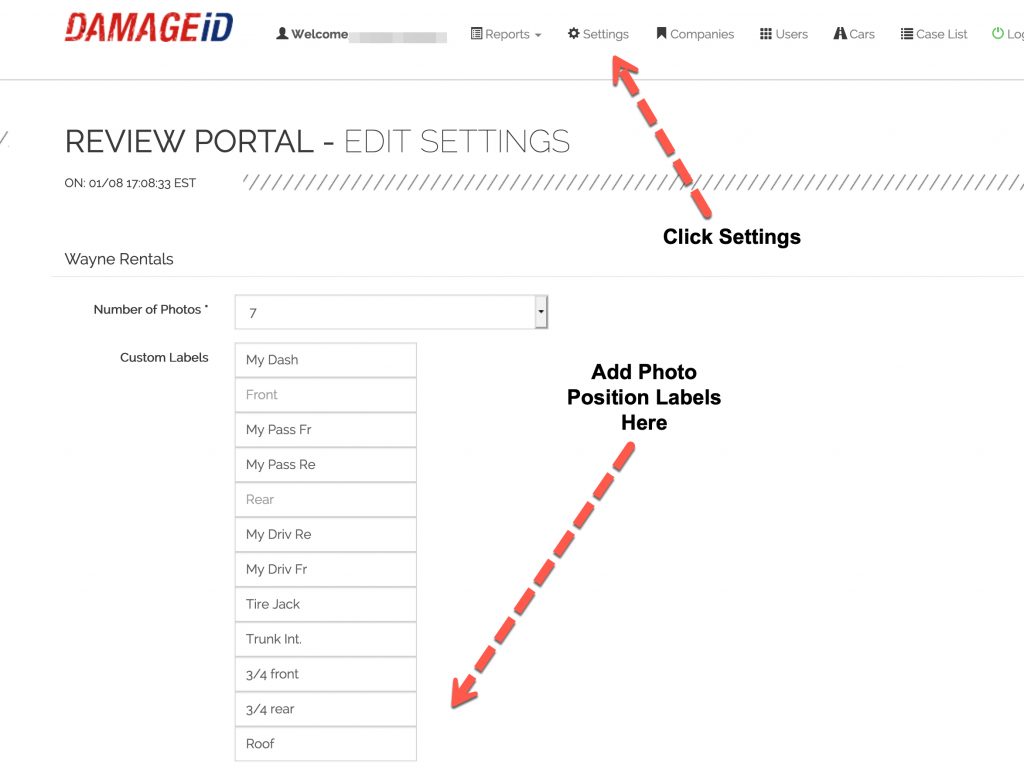 Now log into the app (currently this only works on Android. Be sure to upgrade to version 3.2). Your labels will appear in the app.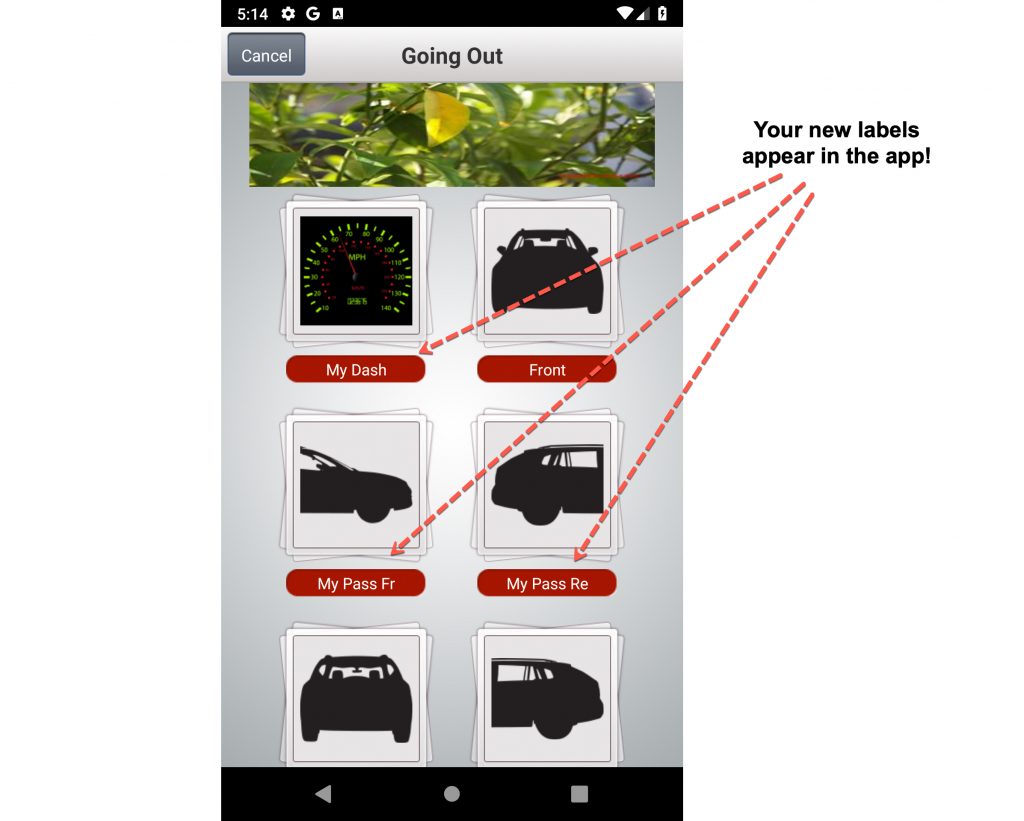 You will see the Custom Labels during photo and video taking.
(Note that DAMAGE iD only allows a few words in the labels, because it breaks the layout of this page if the text gets too long).

Finally, in the Review Portal, you will see the new Custom Positions when you review your cases.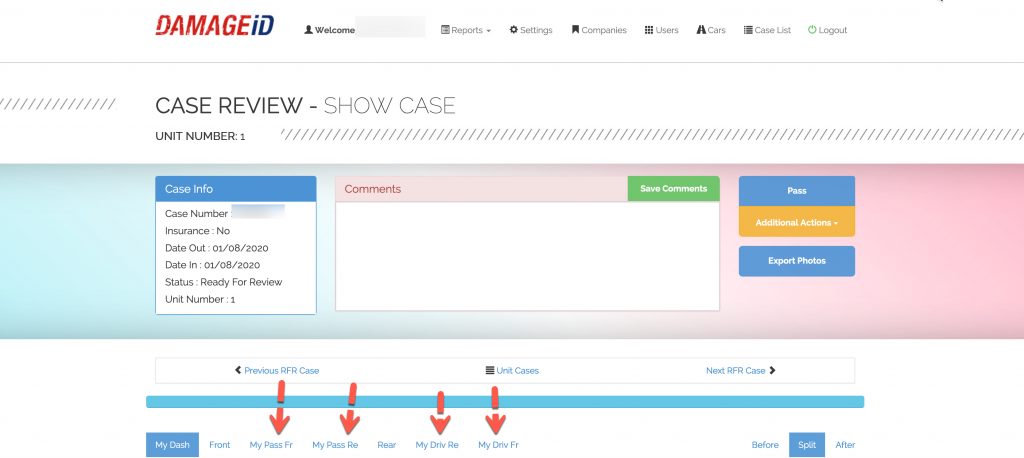 Recommendations
We strongly recommend that customers don't change the actual meaning of the photo position. For example, we don't recommend changing "Passenger Front" position to "Left Wheel" – use the "Other" positions for that. (Our upcoming Artificial Intelligence features will make use of the photo positions, so we recommend you do not completely change what the positions means.).
Summary
Best of luck with the new feature. Contact us at support@damageid.com if you have suggestions, comments or need support!
p.s. We hope to have IOS/iPhone version ready soon.
Thanks to a suggestion from our wonderful friends (and customers) at Renta Autos Guatemala (Guatemala Auto Rental) and Ivan for encouraging us to develop this feature!