DAMAGE iD recently lauched the ability to Add the RA, Rental Agreement, as a reference when looking up your Vehicle Inspections for iOS Users!! 😜🤗
Simply go to SETTINGS in the Portal and select RA Number vs. Case Number.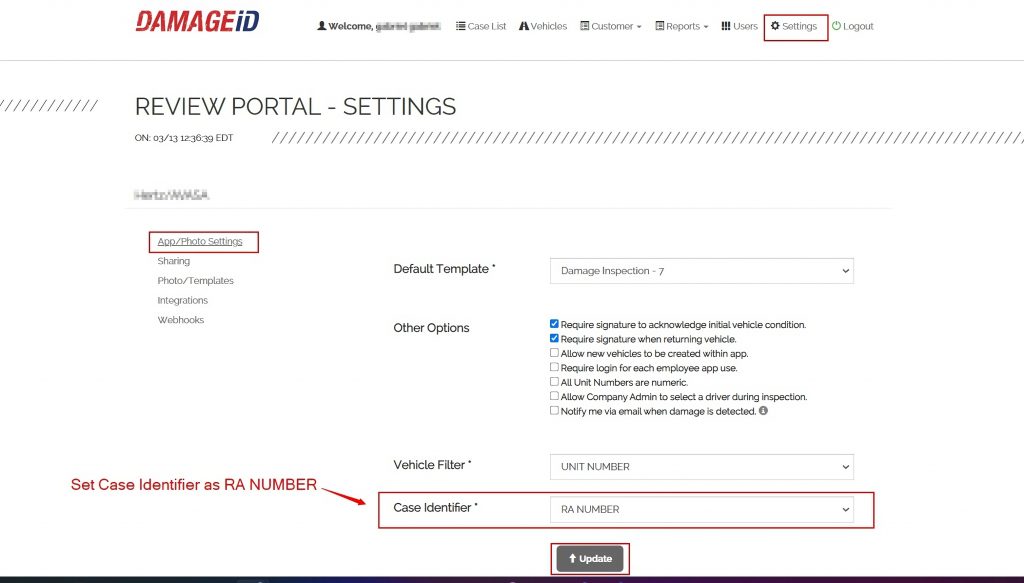 Once you Update, the RA Number will appear in the "Case List"/default Page.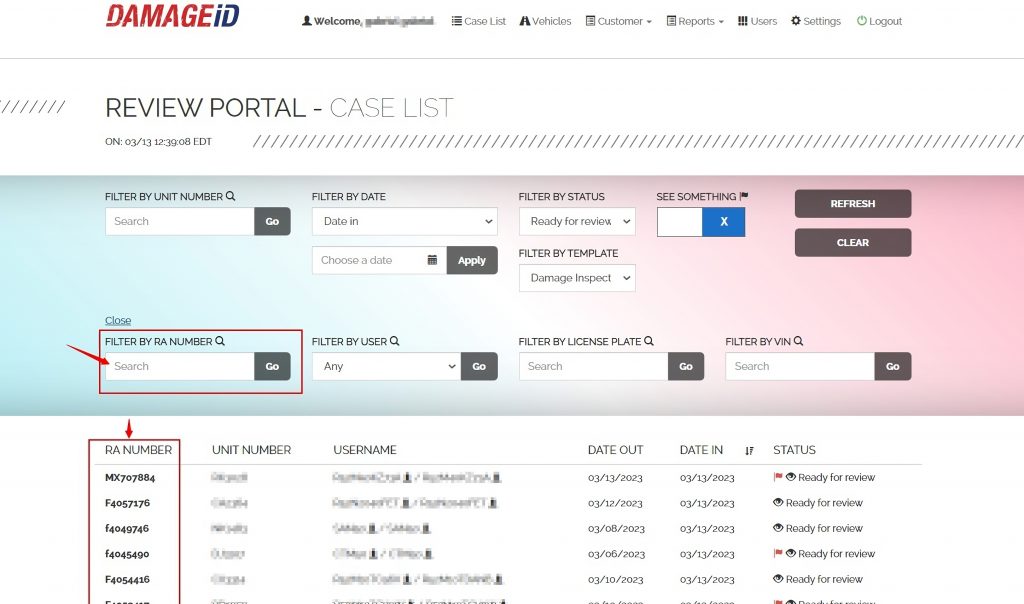 Once you choose to search by RA Number, your App will appear as follows: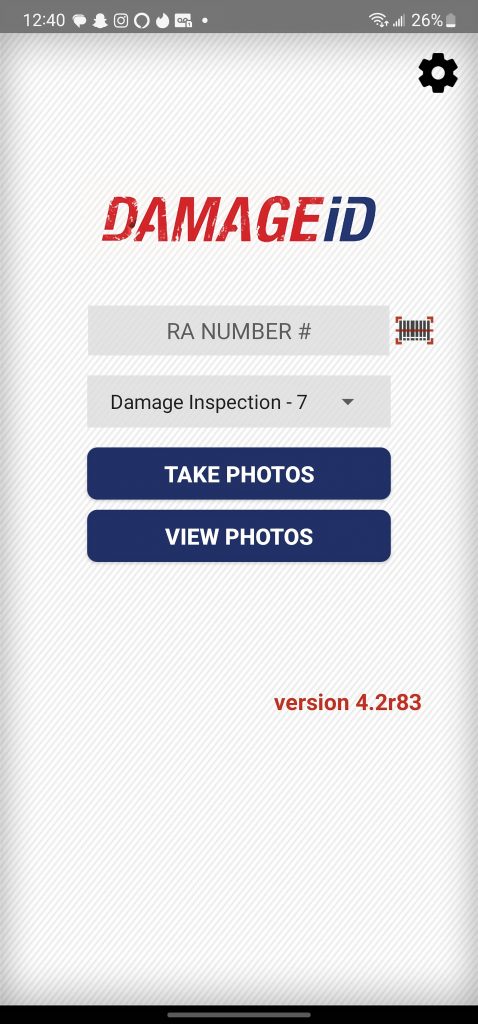 Using the RA Number as a Case Identifier will be MOST helpful when your Company's RMS is integrated with DAMAGE iD.  We are currently serving Thermeon Users and soon-to-be BlueBird and RentAll RMSs.