In our most recent Android release, 4.0, you can now add damage directly to the app!
Upgrade your Android version, to be sure you have the latest version of the app.
The new version adds a brief, additional step between each photo or movie that you take. If there is no new damage, click "Next".
If you see damage, click "CIRCLE DAMAGE" or Double tap on damage location. A red circle will appear. Use your finger to move the red circle to where the damage appears.
If you are unsure if damage is new, click "Show Existing Damages" to show previous damages. They will appear in YELLOW. This allows you to tell the difference between old and new damage!
Here's a short video (less than 1 minute).
Choose "damage type" and add comments directly to the damage.
Once photos are uploaded to the Review Portal, you will see the same damage flagged in the Case List.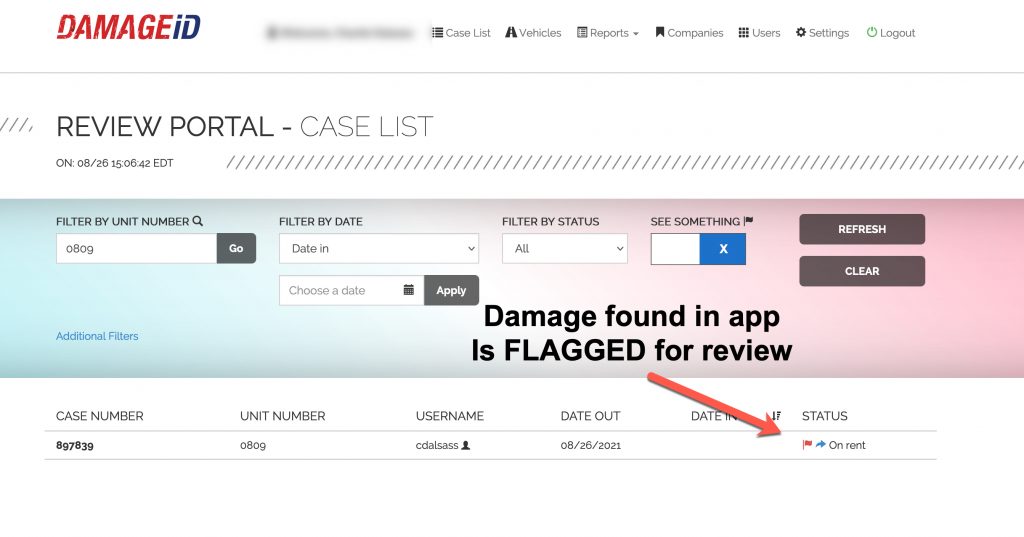 Once inside the case, the red flag will identify the position where damage was found.

In addition, the circles, comments and damage type will be found in the Case.
The damage circle can be further edited, moved, deleted etc within the Review Portal.
The damage found either in app or in Review Portal is available in the Damage Report, giving you visibility across your entire fleet!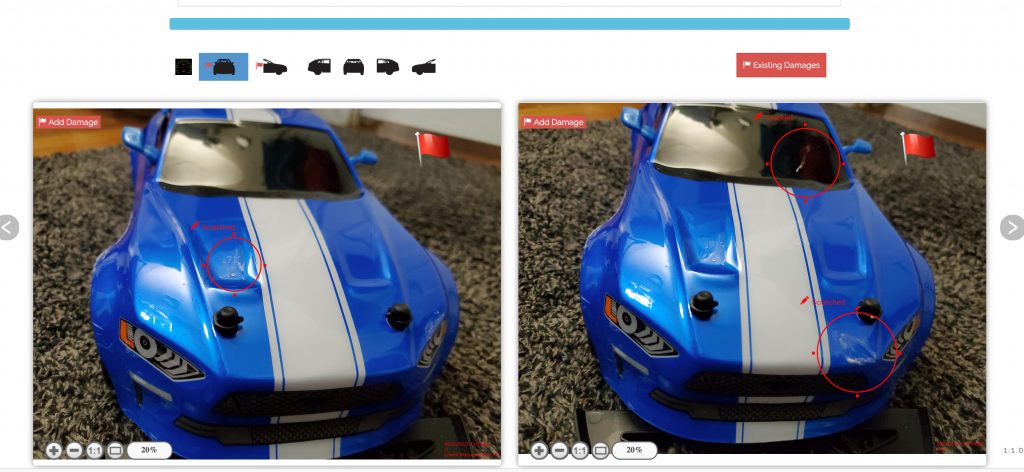 Download your entire list of damages to Excel within the Damage Report.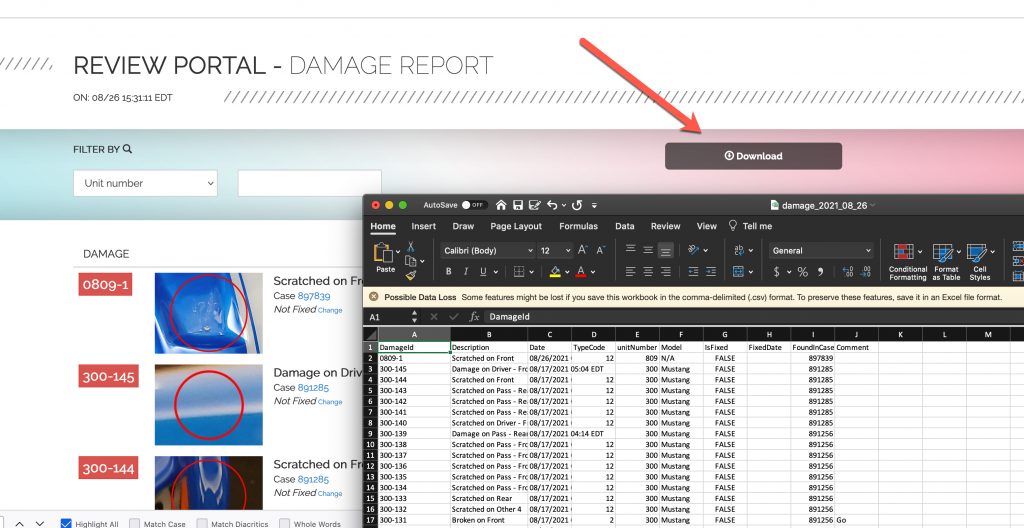 The new feature is available in Android 4.0. (This feature is not yet available for IOS/iPhone/iPad).
We hope this great new feature helps you keep your fleet damage-free.
We are thrilled to be launching version 4.0 – a great milestone for our product – and our customers!