While in Vegas at the ICRS (August 15-17), we met hundreds of Car Rental Companies from diverse countries around the world. It was an exhilarating experience. (Be sure to see our blog post from Day 1, Day 2, Day 3).
We heard so many of our existing and (soon to be) customers needs and wants.
Angel from Mexico requested to Share the photos from the App to the Customer. (Currently customers are downloading the PDF in the Review Portal, then emailing the customer – but we can do much better than that!!)
Thank you. You are truly an Angel!
So… we just launched the "Share Photos from App". This update is for both IOS and Android. Look for Android 4.0r61 and IOS (Apple) version 3.7 in the app store, then upgrade to the latest version.
It works like this:
After you complete the case, click the new, "Share Case" button.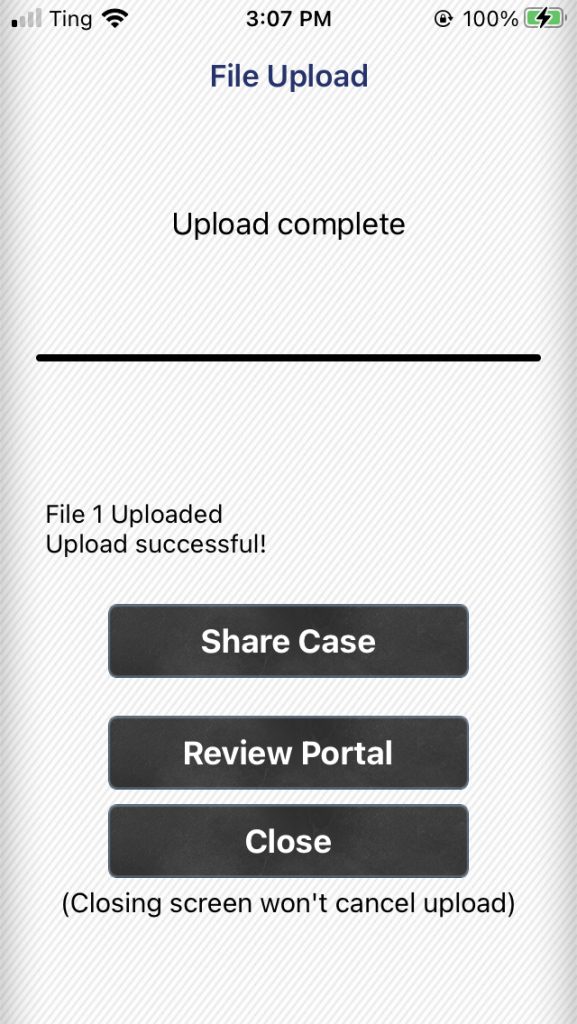 This will bring you to the mobile optimized share page on the Review Portal site.
Enter the email address of the recipient of the PDF report and click "Send".
(ps. you don't have to wait for all photos to upload to use Share, but the email won't go out until all photos and videos are uploaded).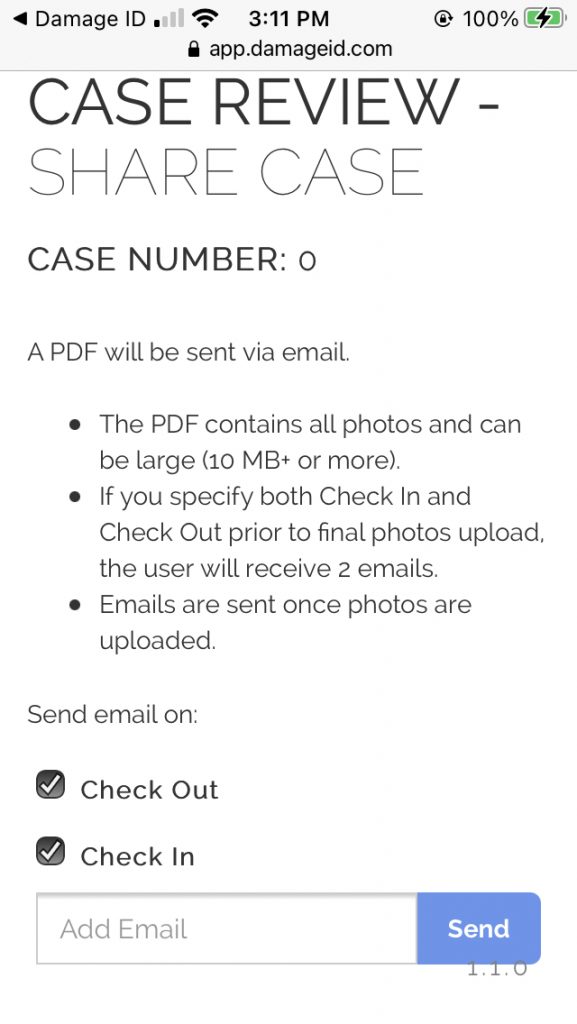 Note that the customer will receive both emails when case is created and after case closed (vehicle is returned)*.
*Emails will be sent once all photos are uploaded.
In the Review Portal, you will also find the "Share Case" button.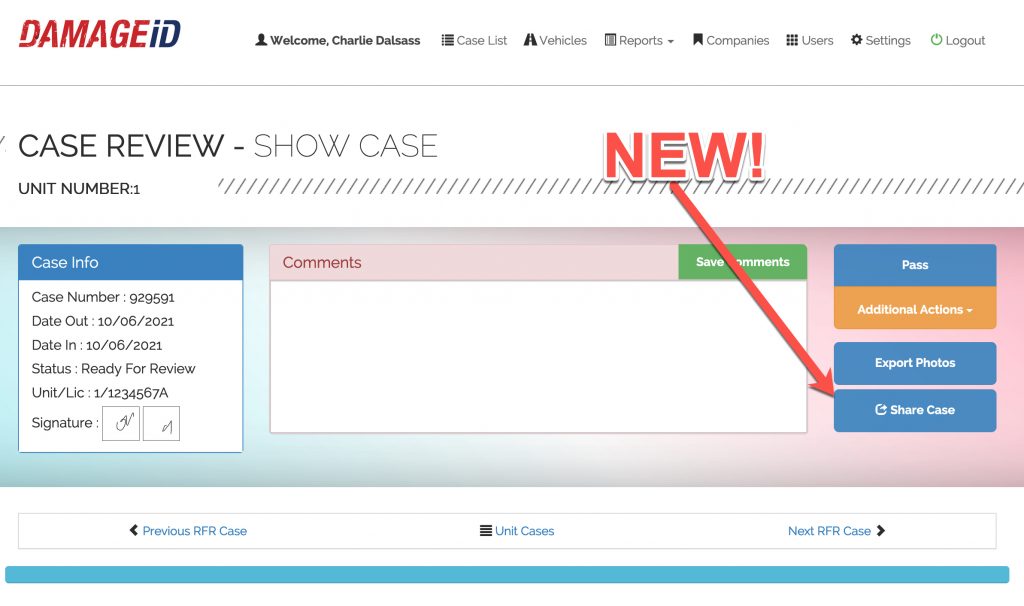 You can see how the email notification looks in the photo below.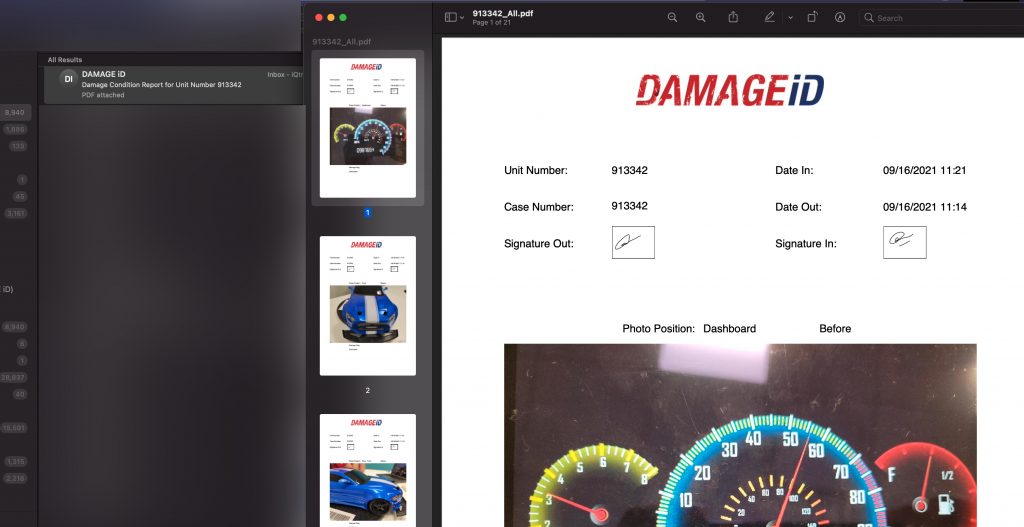 A sample PDF file can be found here.
We hope you enjoy using our new "Share Photos from App" feature!
As always, contact the A-TEAM with any questions or suggestions. We love hearing from all you "Angels" out there!