Recently some of our delivery customers have told us that some of their drivers are not entirely trusted. Delivery companies often switch drivers, and drivers should not be able to access all videos and photos taken by other drivers in the Review Portal. These delivery companies suggested that DAMAGE iD should include a limited access account.
Today, we just added a new type of user to the DAMAGE iD Review Portal. The role is called "App Only".
Just like it sounds, this type of user only has access to the mobile app – they can't log into the Review Portal. It is a restricted use account.
Here is a quick review of the different roles within DAMAGE iD.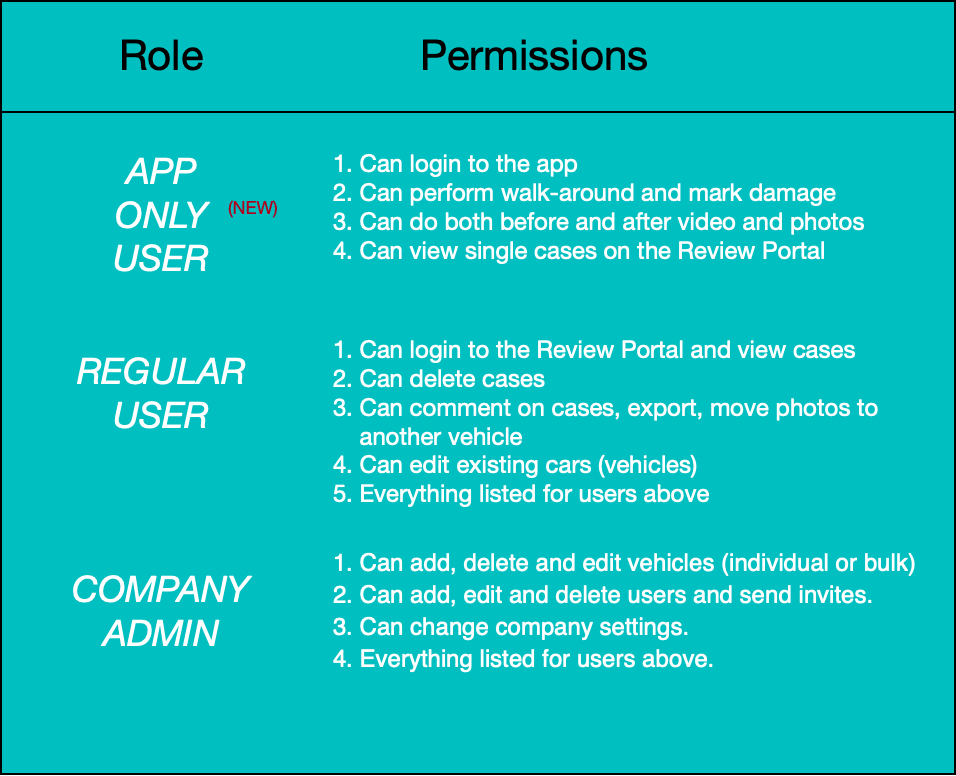 Where to find the new "App Only" User
You can find the App Only user role in the pick-list you select when inviting a new user.
You will also find this user type when editing an existing user. Yes, existing users can be converted to "App Only" users at any time.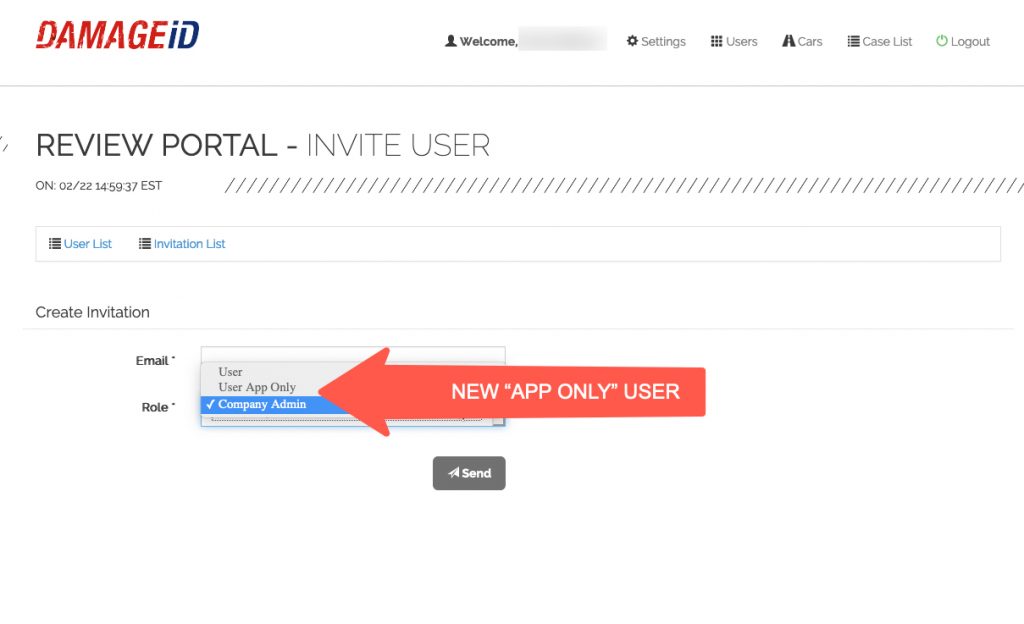 Todays update is a "backend" change – so both IOS/Apple and Android users will get this update. There is no reason to check the app store for an update. (e.g. We didn't launch a corresponding app update with this update).
We hope you find this feature helpful. A big shout out to our friends at Reliance Delivery for suggesting this feature!