Increase your Company's Integrity with more Specific DAMAGE markings. We feel your Pain!! For a long time, our customers have asked for the ability to mark and comment on specific damages within DAMAGE iD.
We call this "Annotation". The ability to circle and comment on specific damages.
On April 10, 2020, we launched this new feature. "Annotation" is now available within the (desktop) Review Portal.
Here's how it works: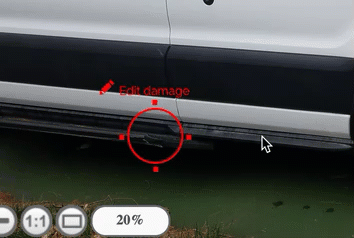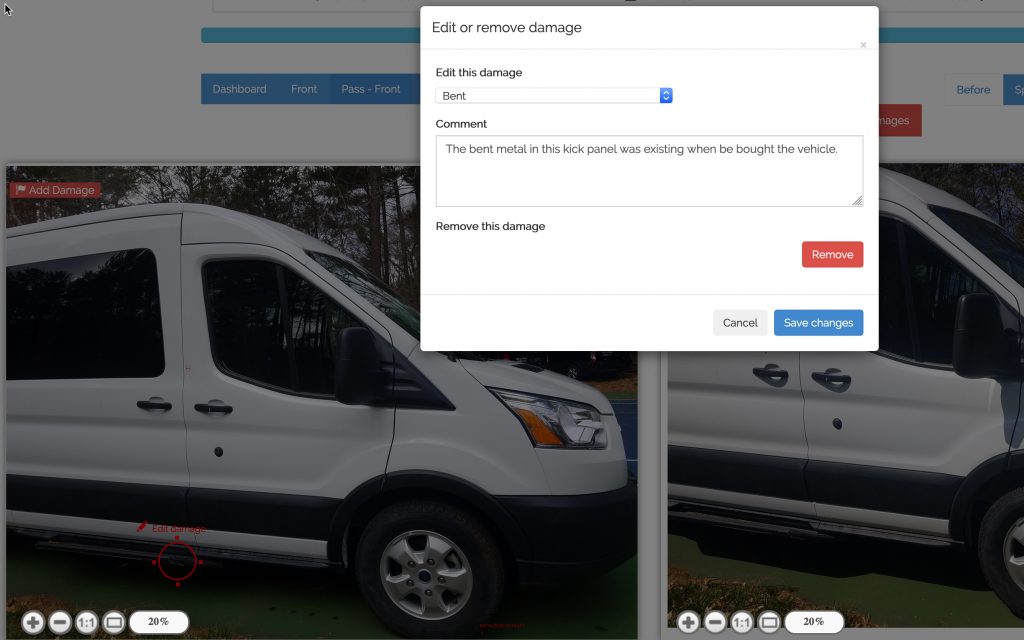 Going forward, users take photos of the vehicle, performing regular, routine walk-around on the vehicle using the mobile applications (available in Android and IOS). A red button will appear showing the vehicle has existing damages.
Click the "Existing Damages" button to see all the damages on the vehicle, and browse through the original photos where damage was first noticed.
To view all damages within your fleet, we've created a new "Damage Report" under "Reports".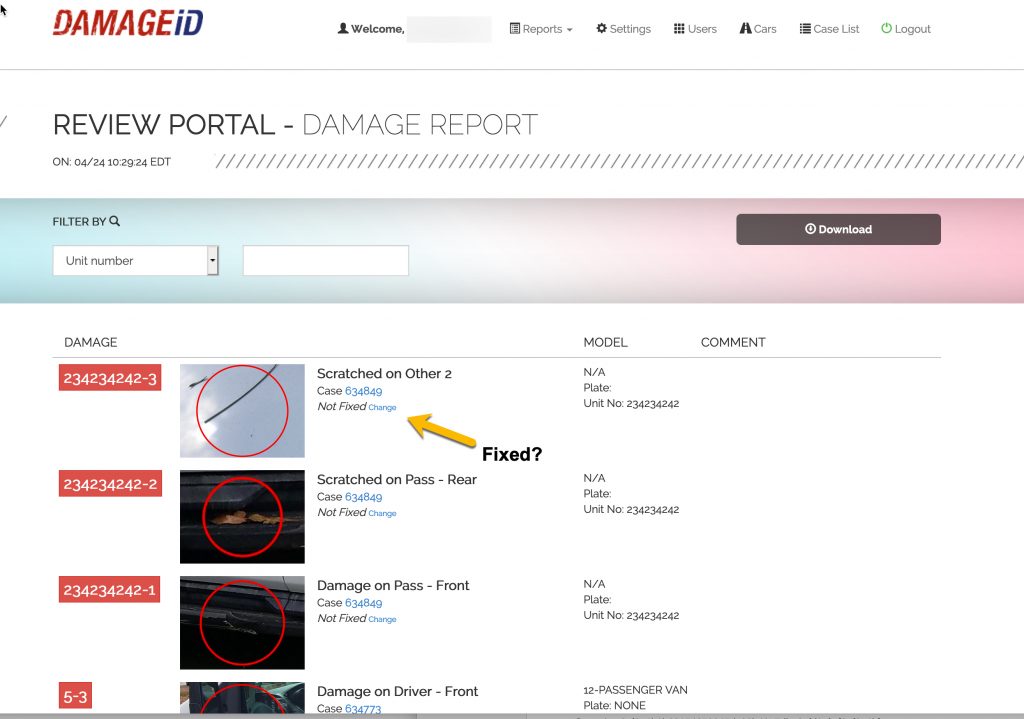 We hope "Annotation" takes our product to an entirely different level.
Please give "Annotation" a try and let us know if it helps you better identify and capture damage. It's time to Charge the Money You're due on Minor, Mystery DAMAGE. Never lose $$$ on Damage again!!
As always, reach out to us at support@damageid.com with any problems, suggestions or feedback.