We hope you are keeping cool We've just released version 3.8 on the Apple App Store!
This new version will help you specify the location of damage more accurately.
This version includes the ability to circle damage directly within the app.
After taking photos, a new screen will appear which allows you to review photos and add new damage.
You can add comments and identify the type of damage.
You can also click "Show Existing" to show previously added damage! (This helps you tell what damage is old vs new).
Once you upload and sync to the cloud, you can edit on the Review Portal.
Circled damages will also appear on exported PDFs (Share/Export features).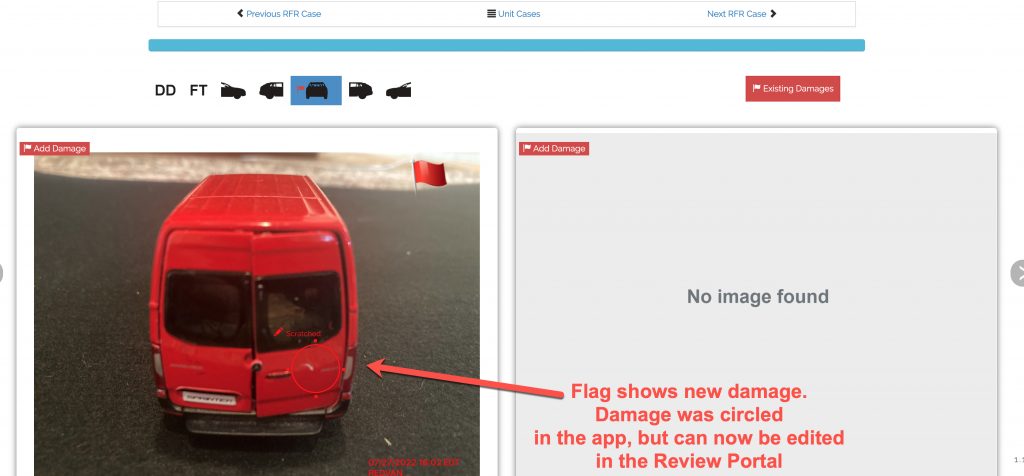 Apple and iPad (IOS) Users – Are you Running the Latest DAMAGE iD Version? Be sure to update to the latest version to get 3.8.
If you have any problems with the release let the A-Team Support Staff know. We're excited to get your feedback!!