Many U.S. and International Companies are using a Template such as this: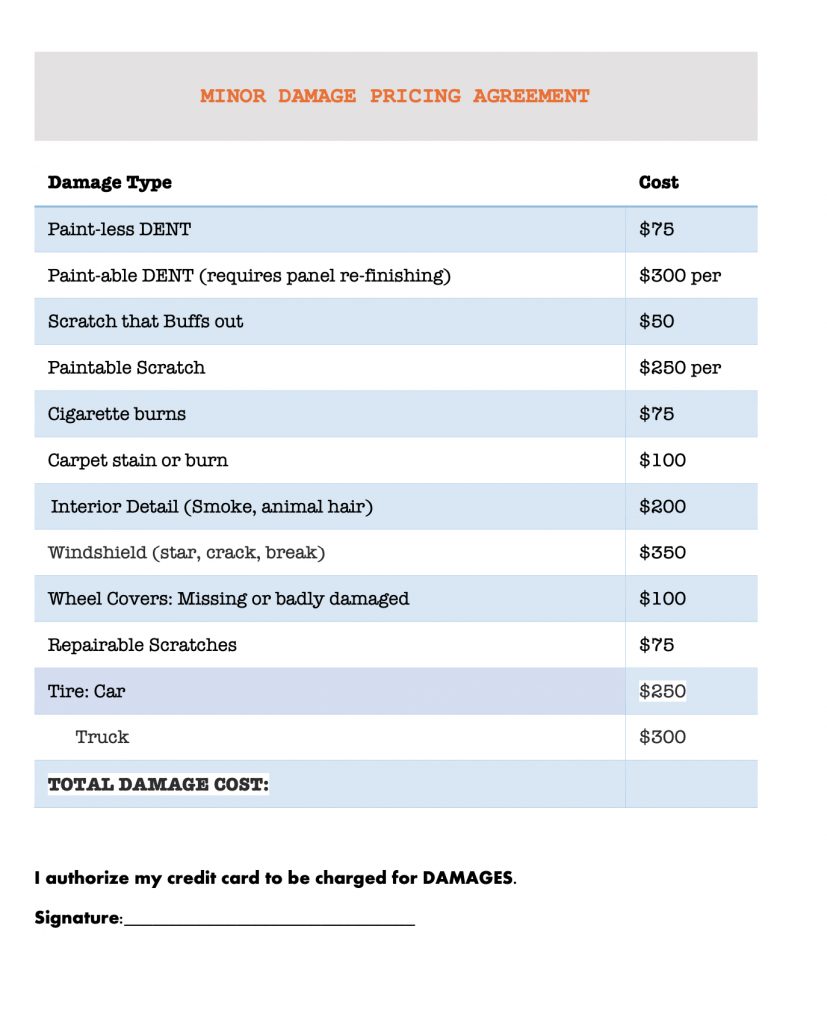 Car Rental Companies are increasing their revenue by requiring Customers to be held responsible for the post-condition of the vehicle.
By referring to the Outgoing Photos Pre-Rental, the Agent can detect NEW DAMAGE and CHARGE accordingly.
Download your FREE copy in any format below:
MINOR DAMAGE PRICING AGREEMENT.pdf
MINOR DAMAGE PRICING AGREEMENT.docx
MINOR DAMAGE PRICING CALCULATOR.xlsx
But you can't CHARGE for damage if you can not FIND and PROVE damage.
DAMAGE iD keeps a photographic record of your vehicle condition, so you know when new damages occur, and have the PROOF required to CHARGE.
Get started TODAY by Downloading DAMAGE iD!! www.damageid.com/free trial